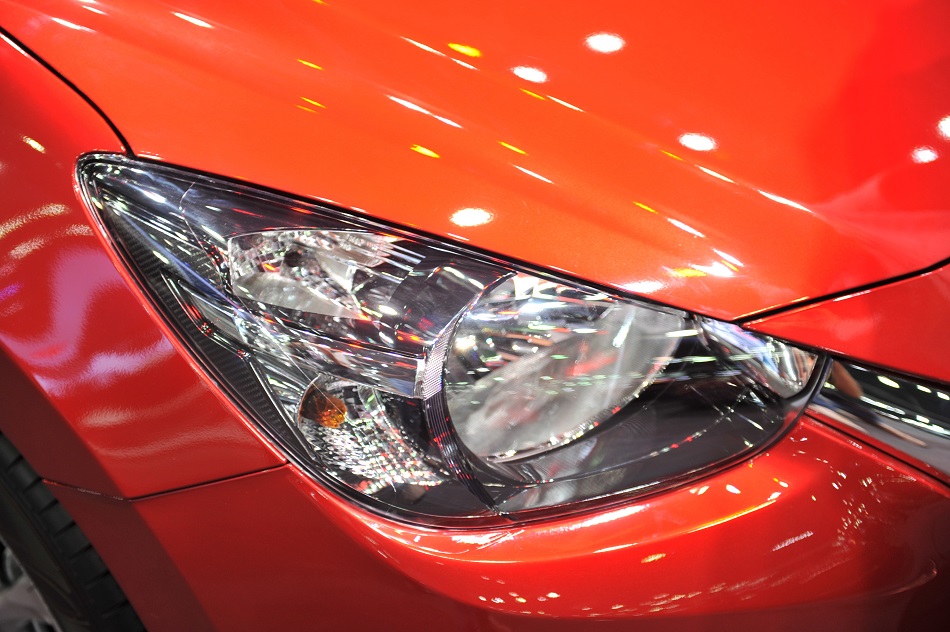 Honda cars are widely known for their safety, longevity, gas efficiency, and ability to handle diverse terrain when traveling. You've put in the time to pick the very best Honda for your family and for your way of living, so be sure you pick the best Honda auto repair shop to deal with all your Honda service and Honda repair work in US! If you are in Fresno, CA, Calwa, CA, Clovis, CA, Muscatel, CA, Pratton, CA, or nearby, you can come to Dennis' Auto Repair for all your Honda repair needs.
A Brief History of Honda
Honda's founder, Soichiro Honda, always had a passion for automobiles. Honda worked as a mechanic at the Art Shokai garage, where he would repurpose regular cars for races. In 1941, Honda was mass-producing piston rings for Toyota. Five years later, in 1946, Honda founded the Honda Technical Research Institute and had a staff of twelve men working in a shack to build and sell motorcycles. The Honda A-Type was released, nicknamed "Bata Bata" for the sound the engine made. The Honda Technical Research Institute was liquidated for what would be considered $5,000 today, and Honda used the money to incorporate Honda Motor Co., Ltd. Honda hired engineer Takeo Fujisawa and formed a partnership that would last for decades.
Honda Motor Co.'s first motorcycle, the D-Type (or Dream), was released in 1949. Honda achieved its first racing victories in 1961, and by 1964, the company was the world's largest manufacturer of motorcycles. In August 1963, Honda released its first automobile, the T360 mini pickup truck. Over the next two decades, Honda expanded its product line and became increasingly popular around the world. In 1974, the Honda Civic was released, which contained a groundbreaking CVCC engine that passed the standards of the United States Clean Air Act without the use of a catalytic converter. The successful Acura brand was released in 1986 to the American market and solidified Honda's place in the luxury car world. Our Reliable technicians have been repairing Hondas since 1985, and we can fix your vehicle right up, no matter which Honda model you own.
Honda Today
Today's Honda models consist of:
Honda Civic: Honda's small automobile is among the world's most successful cars, and it is currently in its eleventh generation. From 1972 to 1974, the Civic was Japan's Car of the Year and was Automobile Magazine's Automobile of the Year in 1996. When your Civic needs auto repair, automotive maintenance, or any other repair, you can come to Dennis' Auto Repair in US.
Honda CR-V: The Honda CR-V is a compact crossover SUV that has been manufactured since 1995 and was introduced to the American market in 1997. According to Honda, CR-V stands for "Comfortable Runabout Vehicle." Whether your car needs transmission repair, auto repair, or something else, you can bring it to Dennis' Auto Repair today.
Honda Accord: The Accord is one of the bestselling cars of all time, and it has been in production since 1976.
Honda Odyssey: The Odyssey is a minivan that is currently in its fifth generation of production. We have performed a multitude of services on many Honda Odysseys, including auto repair.
Your Quality Shop for Honda Repair
As reputable as Honda cars are, all cars will ultimately need to come in for servicing. When the time comes to bring your Honda in for repairs, Fresno residents can come to Dennis' Auto Repair. We specialize in Honda repairs and can care of your car or truck, bumper to bumper. At Dennis' Auto Repair, our team of Expert technicians are always up to date on the latest vehicle technology and will provide high-quality customer service every time.
Reasons You Should Do Business With Us:
Transparency
Honesty
Integrity
We are Experts
Years of Experience
Do not be reluctant to make an appointment with us today! You can set up an appointment using our hassle-free online form at https://dennisautorepairfresno.com/ or give us a call at 559-264-6443.